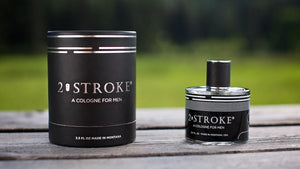 2-Stroke Brands
2-Stroke Cologne (Continental US)
Sale price Price $74.99 Regular price
This is a subtle yet powerful mix of scents reminiscent of the two stroke exhaust smell you get after chainsawing or snowmobiling in the woods for a full day.
When freshly applied, the top "note" or "accord" is similar to a fuel scent. The mid-note scent of oil is more pronounced between 20-45 minutes; the base notes of wood and smoke smells are more prevalent an hour or so after application.
Order is for one black carton container and one black 3.3oz (100ml) bottle of proprietary 2-Stroke Cologne conceived, formulated, mixed, and bottled in good 'ol Montana. This product is ONLY available in the USA. It contains alcohol in the formulation and can NOT be shipped outside of the continental USA. Look for the gray International version if you live outside of the continental USA.